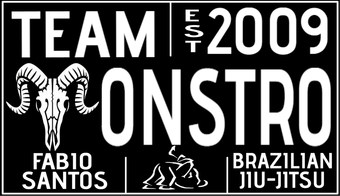 Welcome to Team Monstro Brazilian Jiu Jitsu
We are a traditional Brazilian Jiu Jitsu Academy located in Surprise, Arizona catering to the west valley.
​We have five different classes to choose from:
Kids/Youth Brazilian Jiu-Jitsu (Gi / No Gi)
Adult Brazilian Jiu-JItsu (Gi / No Gi)
Fitness / Cardio
Muay Thai / Boxing / Self Defense
Open Mat (Gi and No Gi)​
Click below to see our schedule:
​​
All are welcome, no experience necessary!
For a free two week trial see details below:
​
We look forward to meeting you! ​If you have any questions for us, please don't hesitate to ask us here or through one of our social media pages:
Our Program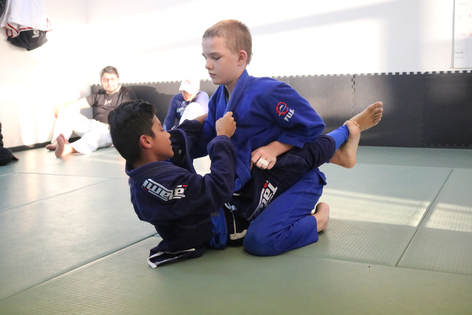 Straight to the point and focused on the basics of the movements and techniques of the gentle art, we break it down to the simplest form making it easy for the beginner but also perfecting and challenging for the experienced. As a member of the team, you will learn the traditional jiu jitsu core techniques and values, sport/tournament jiu jitsu and self defense. For our kids we focus on building confidence, character development and also bully proofing. Our cardio program is a challenging work out involving many different tools and exercise movements. The beauty of Brazilian Jiu-Jitsu is in the way that it brings people together creating life long training partners and family. Give us a try and you will find new friends and family in Team Monstro BJJ!
History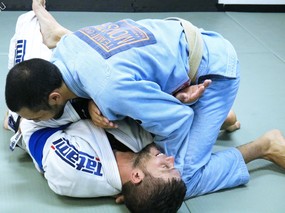 Brazilian Jiu-Jitsu is a martial art, combat sport & a self-defense system that focuses on grappling & especially ground fighting. It promotes the principle that a smaller, weaker person can successfully defend themselves against a bigger, stronger assailant by using leverage and proper technique—most notably by applying joint-locks & choke holds to defeat the other person. Brazilian Jiu-Jitsu can be trained for sport grappling tournaments (gi and no-gi) & mixed martial arts (MMA) competition or self-defense. Sparring (commonly referred to as 'rolling') & live drilling play a major role in training, & a premium is placed on performance, especially in competition.